INSTANT COFFEE/TEA
————————
Instant Coffee/Tea is instant coffee and tea line with convenient use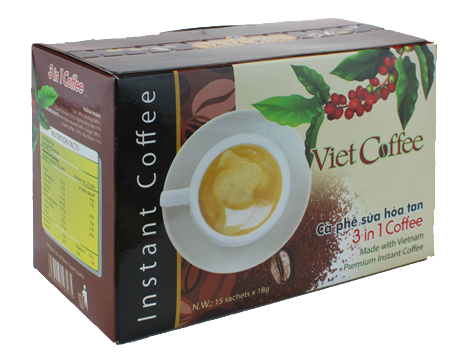 Instant coffee was one of the greatest inventions in the history of mankind. It allowed people who did not have the time nor tools to be able to enjoy a great tasting cup of coffee.
After many years of development, instant coffee American Moka did produced by modern technology progress in order to retain the full aroma and flavor coffee. In addition, it can be combined with milk and sugar to create 3 in 1 coffee line, enjoy deliciously.
Ingredient: Instant coffee, Sugar, Milk, High-class aroma.
Net weight: 15 sachet x 18gr.
Cafein content: ≥ 0,3%.
Export quality.
Price: 2.1 USD (included VAT).