PREMIUM
————————
Premium is high-class coffee line mixed with special aroma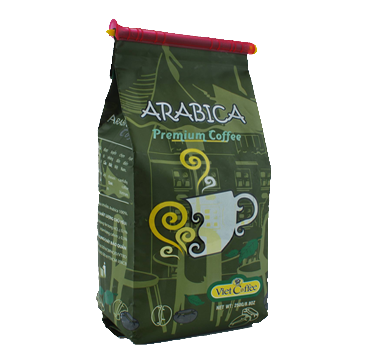 Arabica coffee beans are the preferred choice in Western countries due to its delicious natural flavor compared with other types of beans due to the fact that it requires more appropriate cultivation and care.
When you take a sip of Arabica coffee, you will feel the passionate aroma, and taste the mildly sour and sweetness at the tip of your tongue.
Arabica coffee is a line of premium coffee, blended from delicious Vietnamese Arabica coffee beans which was cultivated and harvested appropriately, through clean processing, light roasting for giving you a premium coffee that you can make easily into a perfect cup of coffee.
Origin: Da Lat, Vietnam.
Ingredient: Arabica 100%.
Weight: 250gr.
Roast: Light Brown.
Type: Beans or Ground (according to request).
Grind: Medium or Fine (according to request).
Best with brewing: Vietnam filter, French Press, Pour-Over, Espresso machine, Moka, Syphon, AeroPress, Cold Brew.
Export quality.
Price: 4.5 USD (included VAT).