The AeroPress has the same operating principle as the traditional filter of Vietnam combined with an American style paper filter. It is both classic and modern, which makes it a very interesting method to make coffee.
The AeroPress uses pressure to compress the coffee mixture through a filter paper to extract the coffee into a container below.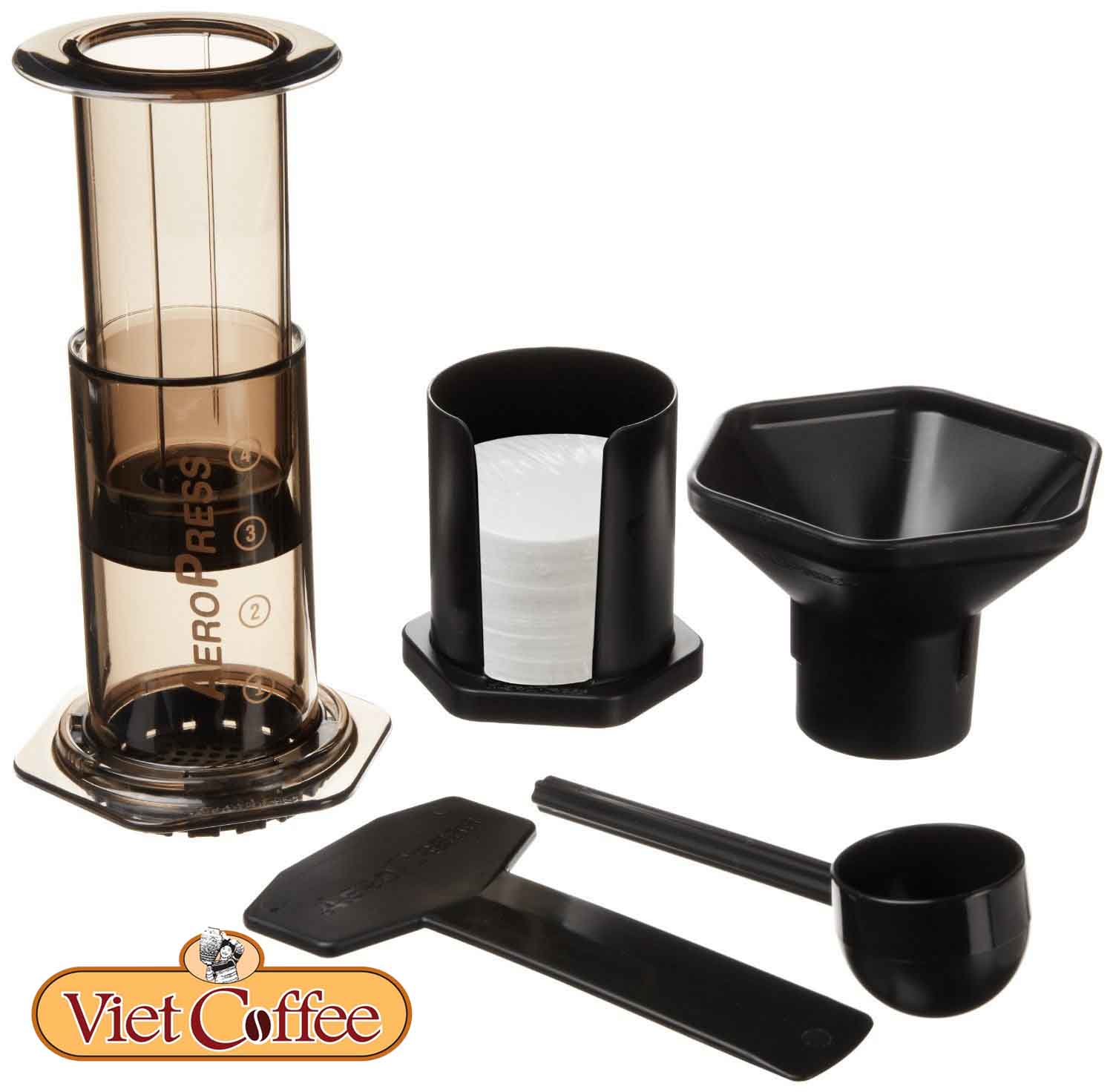 AeroPress Coffee is much faster to brew compared to other traditional methods. It, at the same time, maintains the same density and typical aroma of a cup of coffee. Also, because it uses a paper filter, it is very clear without sediment, which makes it good to enjoy and healthy.