The French press (or Cafetiere) is a classic brewing instrument. It is easy to use and popular in many places for creating natural coffee flavor.
Making coffee in a French Press is relatively simple, it is based on the same principle as a pressed teapot. Drinking coffee from a French press will give you the true taste of coffee in France at your own home or add style to your coffee shop.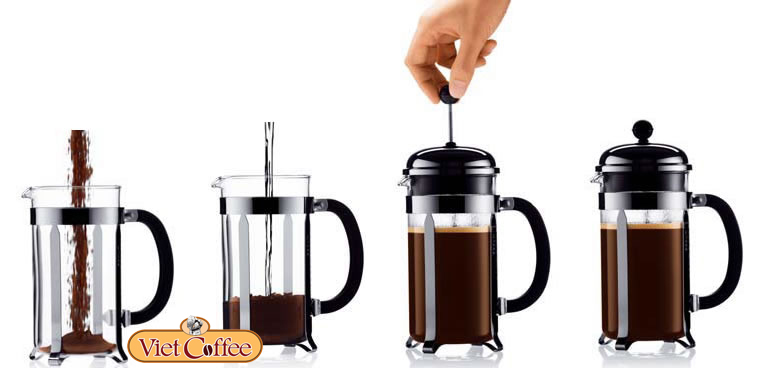 Making coffee by French Press is a traditional-style of making coffee. You can drink and feel the French romance in every drop of coffee.