The Moka pot is well known. It first appeared in 1933 in Italy and produces coffee by passing boiling water pressurized by steam through ground coffee.
While making coffee in a Moka pot, you will hear the interesting sound of gurgling water caused from the constantly rising steam mixing with the grounded coffee as it passes through the filter above.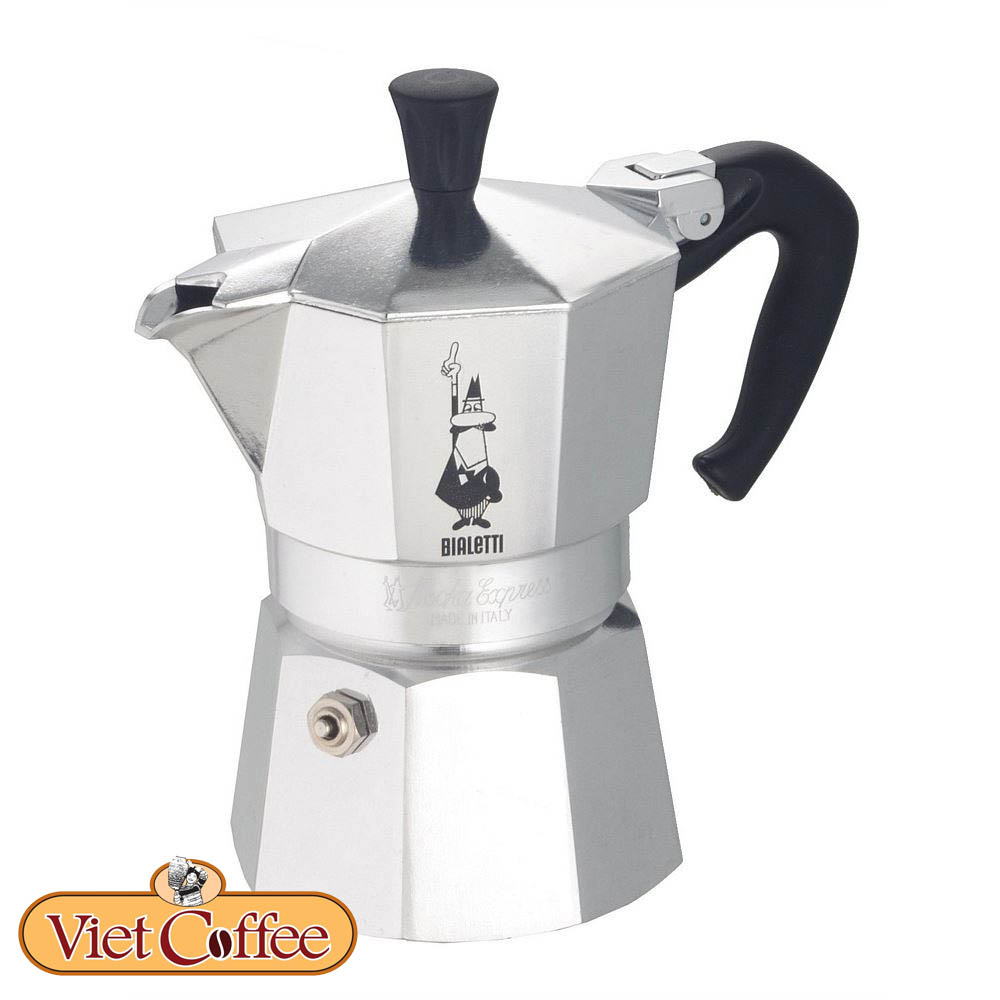 With a Moka pot, people can easily make delicious Italian espresso without an Italian espresso maker. Hence, the Moka pot is very handy and stylish.