Pour-over coffee is very simple, yet effective, and it is popular in western countries. This method uses a paper filter to extract coffee drips into a container.
There are many different Pour-over coffee makers such as Chemex, V60, or Hario Kalita Wave.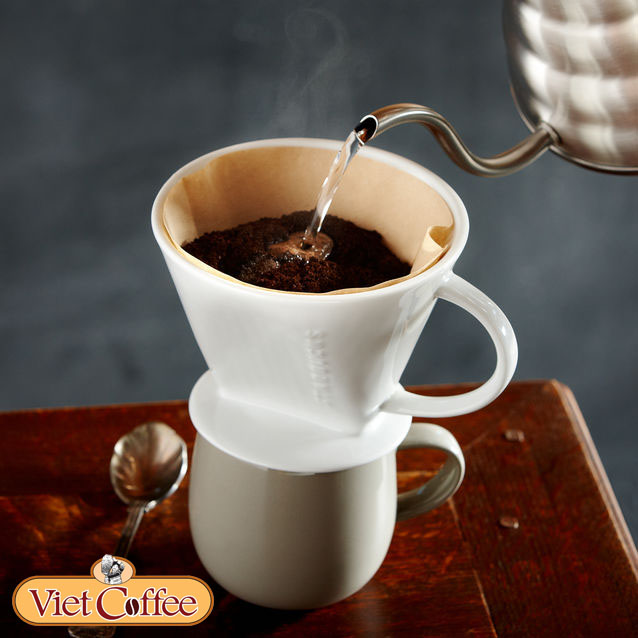 You can enjoy a delicious cup of coffee immediately after it is made. Coffee used in pour overs is usually roasted to a light brown shade which still leaves some acid. The prepared cup of coffee can be slightly bitter, slightly acrid, have a sour fruit aroma with a sweet after-taste depending on the variety of coffee. It makes a refreshing beverage that is good for your health.