A Vietnam filter (phin) is a the most common coffee maker in Vietnam. The word "phin" is derived from the French word "filtre" ("filter" in English). People often put ground coffee into the coffee filter, pack it tightly, then pour in hot water. The coffee drips through the bottom of the device and into a cup.
Phins can be made of stainless steel, aluminum or ceramic. Each type of material has its own charm and is used depending on one's interest.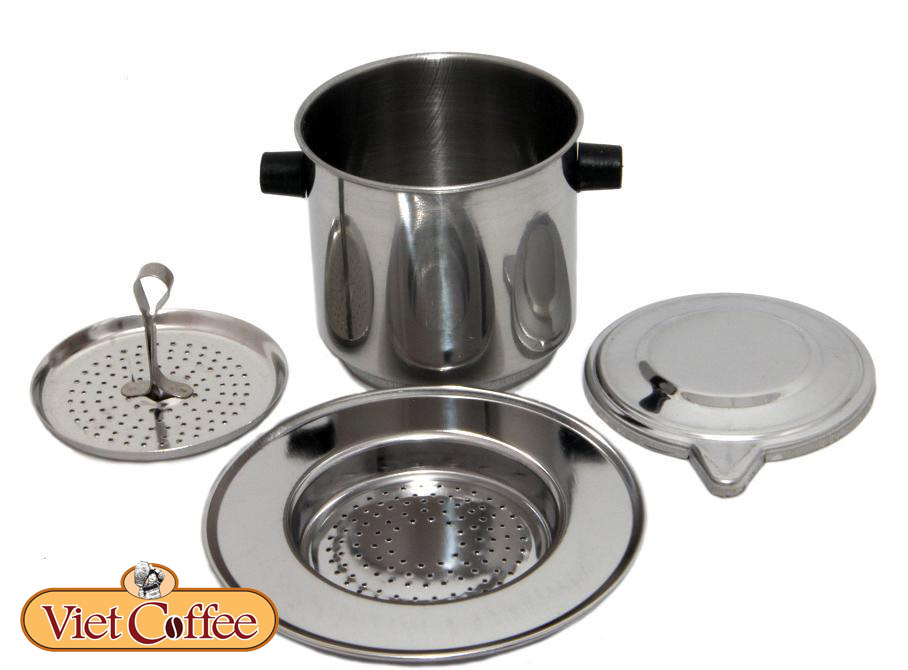 Enjoying coffee made by phin is a large part of Vietnamese coffee culture. Watching the slowly falling drops of coffee and the exciting movement of life around is a feeling that many love.